Intermediate Realm
Move on from the basics to intermediate-level slack-key guitar
Aloha and welcome to our Intermediate Level Hawaiian Slack Key Guitar Lessons. This level of instruction consists of "repertoire pieces" or a selection of guitar pieces that are listed by their level of difficulty. Each musical selection is bundled with:
Keola Beamer's recording of the Hawaiian slack key guitar tuning
Keola Beamer's solo recording of the piece
The tablature you'll need to play it (PDF)
Keola Beamer's study notes that clearly explain specific guitar techniques and Hawaiian insights into the music.
Keola has chosen these pieces from his Aloha Music Camp lessons over the years and workshops and classes around the world. They are some of his students' favorites. Each solo guitar piece has specific techniques and ideas that will enhance and improve your playing. You'll discover a world of different musical flavors that will add variety to your music.
We recommend that you start by selecting an individual piece and listening to the audio file of Keola performing it. Remember, the easiest pieces are listed first. You should also view, print, and study the supplied materials.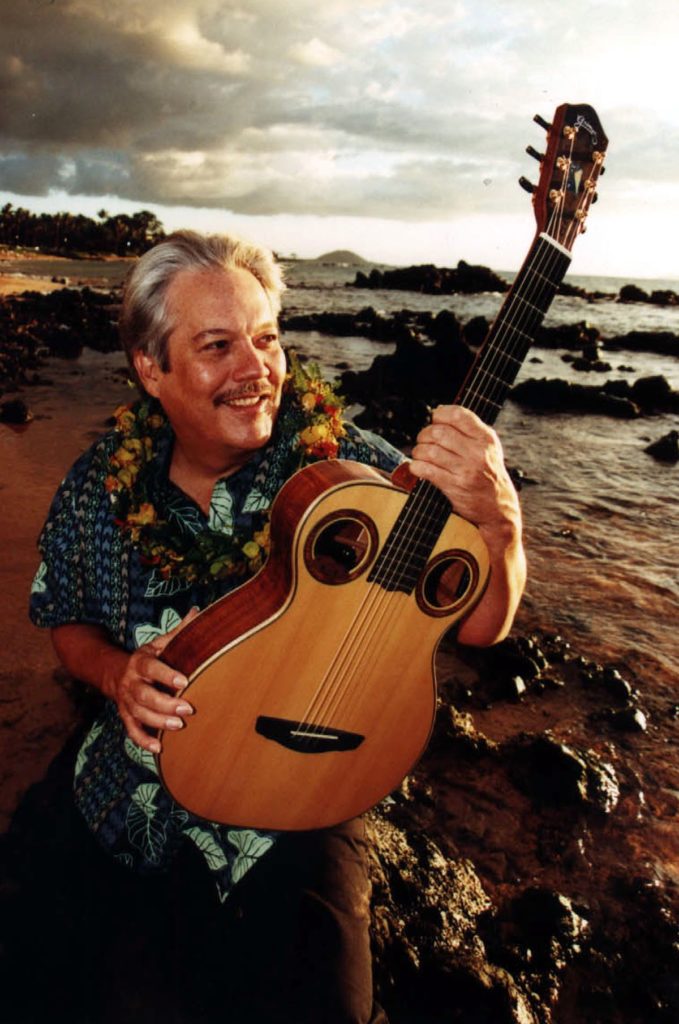 Intermediate Lessons
Komo Mai ...   We welcome you to the lessons shown below. Please note that we upload new material on a regular basis, so please stay tuned for our updates.
---
Since we've already shared many of these pieces with our very best students, we're sure you will enjoy them. I write specifically to help and encourage my haumāna (students), because I remember how difficult it was for me to learn when I was a young man.
We ask that you keep your thoughts open to the Hawaiian cultural context of the music, and play with aloha in your heart. Keeping these two thoughts in mind will bring some wonderful new experiences into your musical life.
Plus... its really fun!