Artistic Statement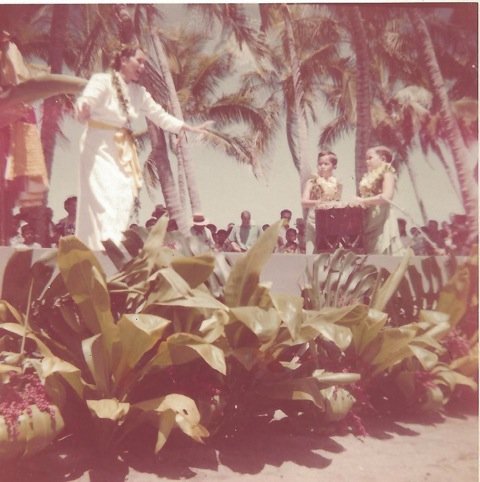 When I was growing up, my mother Winona Kapuailohiamanonokalani Beamer would often say, "Malama Ko Aloha". Mom wanted us to cherish or keep our love. Her idea was that by keeping Aloha in our hearts and reflecting upon its meaning in our lives, we could help the idea of Aloha to grow in the world. Thanks to my mother, Aloha became much more than a word to me. It became a way of being in the world.
It is not easy to follow the path of Aloha. When we are angry or frustrated, Aloha can be forgotten. Sometimes in difficult situations, we may even take a step backwards from Aloha. If we remember my mom's advice, "Malama Ko Aloha", we can gather our courage, take a deep breath and try again. We can endeavor to live our lives with compassion for other human beings. We can live our lives embracing the ideas of diversity, harmony, and peace.
Hawaiian philosophical thought suggests that within each of us, there exists a bowl* of light. It is our sincere hope that as we share our music with you, we might each take a moment to explore this light. We believe it is the presence of Aloha. And then ask yourself ... will you Malama Ko Aloha?
Will you help keep Aloha alive in the world?
Keola Beamer
*Umeke in Olelo Hawai'i