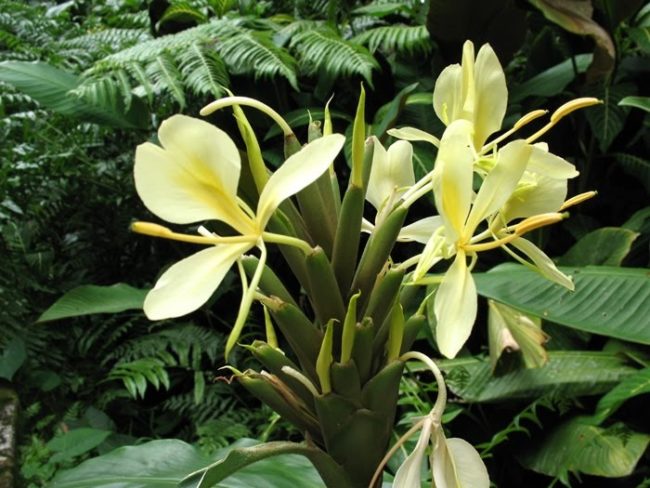 INT-23: Ku'u Lei Awapuhi Melemele
Isn't it true that a scent can lead us to a sweet recollection? In Hawai'i, the air is soft and the scent of our fragrant flowers are carried in the trade winds. Sometimes out of nowhere, we recall a place or a thing. More than often, it is a person. A treasured memory emerges.
This is a wonderful song with a sweet melody. I'm quite happy with my solo guitar arrangement of this beauty. I think you will be too.
Keola Beamer
The key to the musicality of "Ku'u Lei Awapuhi Melemele" lies in the smooth execution of the RH Free Stroke in combination with the occasional index RH down strum . Themanaʻo (thought, phrasing) is also important. Read the and understand the yrics to understand the context of the piece. This looks easy, but combining the two in a smooth, "nahenahe" fashion can be tricky. Please refer to the the audio lesson notes provided below.
Level: Intermediate
Tempo: Moderate
Tuning: F Wahine or Leonards' F
Length: 2:25
5 pages
Listed below are some of the techniques and concepts covered in this detailed lesson:
How the alternating bass line provides a "halo" effect above the melody
What is the definition of "Nahenahe"?
Working with Tempo during rehearsals
The Half Strum in Slack Key
What is vibrato and how do we shape it?
Isolation of Mana'o (Phrase Isolation)
---
Lesson Resources