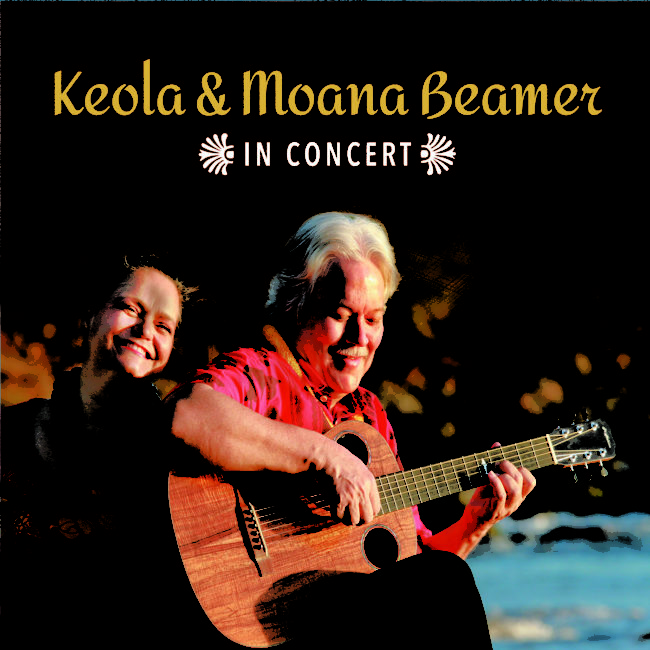 Keola & Moana Beamer In Concert (CD)
For over thirty years, Keola and Moana Beamer's artistry has thrilled audiences near and far. Keola's award winning Slack Key Guitar and Moana's innovative Hula breathe new life into their individual disciplines while remaining true to the soul of their deeply Hawaiian roots. 
For this recording, Keola and Moana share their very best performances of songs that have enthralled concert goers around the world.
Produced by Keola Beamer
ʻŪlili Ē (2:45)
The Beauty Of Mauna Kea (3:28)
Pūpū Hinuhinu, Kāhuli Aku, Ka Huelo ʻŌpae (3:19)
Paniau (2:35)
Ke Ao Nani (4:08)
Makee ʻAilana (4:19)
Wahine Hololio (3:56)
Kuʻu Hoa  (2:20)
Nani Hāʻupu (5:41 )
Kalapaki (3:44)
Pua Līlīlehua / He Punahele (4:09)
Honolulu City Lights (3:59)
Total Time 44:51
All Beamer Songs and Arrangements © 2018 Starscape Music / ASCAP© ℗ 2018 'Ohe Records (P.O. Box 10784, Lahaina, HI 96761)
Warning: All Rights Reserved. Unauthorized duplication is a violation of applicable laws. The 'Ohe records logo is registered trademark of 'Ohe Records.
You can purchase "Keola & Moana Beamer In Concert" at CD Baby.